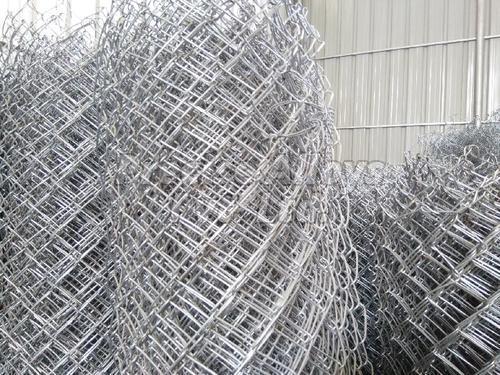 Chain link wire mesh is widely used for fencing. There are so many options of fencing available to be used in different purposes but chain link wire mesh fencing stands out. The primary purposes of the chain link wire mesh are securing and enclosing places like barns, backyards, penitentiaries, construction sites, and government facilities. Chain link wire mesh fencing is highly preferred for its durability, economic advantages, and cost-effectiveness. Therefore, this option is best suited for both residential and commercial places. The materials used like woven and interlocking wire mesh and the steel posts also make it a great choice for most people. Here are some amazing benefits of the chain link wire mesh fencing-
• Affordability: The most common reason why many businesses and homeowners prefer chain link wire mesh fencing is its cost-effectiveness. In comparison to other fencing options available that provide the same services in terms of visibility and strength, the chain link wire mesh fencing type is available at a significantly lower price. Most people choose it as its price is less than the other available options but doesn't compromise on reliability and quality. So, if you are working on a tight budget, this is an ideal option for you.
• Durability: Chain link wire mesh fencing is one of the most durable fencing options out there. The advantage is that they can be made from a variety of materials that offer diverse ranges of durability. Hence, if your main goal is to have the long-lasting fence, you can either choose the vinyl or galvanized steel coated chain link wire mesh types available with a reputed chain link wire mesh exporter in India. What's more, the customization is also done to meet your preferences. The chain link wire mesh fences are made to withstand conditions that others would not easily withstand and remain as good as new.
• Provision Of Security: With respect to the level of security it offers, chain link wire mesh fencing is sometimes referred to as cyclone fencing or hurricane fencing. As it is made up of secure coated and interlocked steel wires, it is highly sturdy in nature. The chain link wire mesh fences are made to have a vertical zigzag pattern which is then connected to form the shape of the diamond. These wires are then fixed or locked on steel posts which are then entrenched firmly on the ground. Owing to the security level that it offers, it is ideal for an extensive range of applications at home and other areas. They are even used to secure airports, highway projects, military bases, and containment of correctional facilities.
• Available In Various Design Options: The chain link wire mesh is available in a wide range of designs. The most common option is the silver steel color. However, there are a number of other designs available. The chain link wire mesh can also be made to have a specific thickness or style.
• Easy To Maintain And Repair: The chain link wire mesh is very easy to maintain and repair. Once installed, you need not do much more in order to keep it in a working condition. When it becomes damaged for some reason, it can be simply cut and then replaced.
• Quick Installation: Compared to other options, chain link wire mesh fences can be installed more easily. Installation of this type of fence can be done in a fraction of the time.