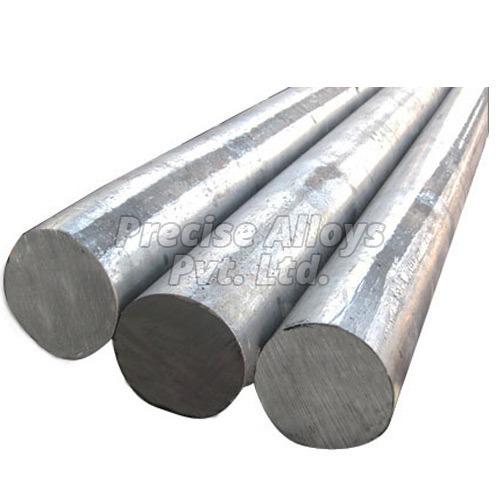 Bright Bars are steel bars formed by one or more cold finishing processes. The commonly obtained steel bars are made from cold finish processes. The end products are known as cold finished as no or very little heat is applied in the entire operation. In this process, hot rolled bars, known as black bars, are converted to cold finished bars or Bright Steel Bars.
Black steel bars vs. bright steel bars
Black Steel Bars are manufactured in a rolling mill by heating raw material like billet, blooms, etc. This is done at a temperature around 1200 C through a number of rolls to achieve the desired shape and size. A few of the shapes are hexagons, rounds, flats, bars, etc.
While steel bright bars are manufactured from black bars by passing through dies in a cold condition. It is also possible by turning the bars in a peeling machine and some other processes. These are used where precise tolerance is essential like use in CNC machines, etc.
Advantages of steel bright bars
Bright Bars have noteworthy advantages. Some of the most common areas of application are listed here.
• Auto Industry
• Agricultural Implements
• Health & Sports Equipment
• Textile Industry
• Food Processing Industry
• Fasteners
• Machinery Manufacturers
• Decorative & Furniture
• White Goods
• Hoses & Fittings
• Cold Headed Components
• Tools & Fixtures
• Bearings, Hinges & Gears
• Material Handling & Storage
• Oil & Petroleum Sector
Cold finished steel bright bars
Steel-bright bars are offered in various conditions by steel bright bars manufacturer Maharashtra. Cold finished steel bars own greater dimensional accuracy, enhanced mechanical properties, better surface integrity, and higher machinability.
These superior products provide significant design advantages:
1. Mechanical Properties: Cold drawing upsurges the hardness, yield and ductile strength, which can:
• Serve to reduce design mass (weight)
• Eliminate costly heat treating
• Let the use of a less costly grade
• Provide amplified weariness strength and extended service performance
• Provide better wear and corrosion resistance
• Better resist handling damage
2. Dimensional Accuracy: A cold drawn bar offers more specific and consistent straightness, cross-section geometries, and bar-end conditions, which can:
• Reduce or eliminate machining
• Ease machine loading
• Reduce machine adjustments for size variability
• Improve work-holding compatibility
• Provide nearer net shape
• Reduce scrap and yield loss during manufacture
3. Surface Integrity: Cold drawing and polishing improve the surface texture, which can:
• Reduce or eliminate machining.
• Ease manual handling and machine loading.
• Significantly improve current testing sensitivity
All these benefits come from the side of leading steel bright bars manufacturer India.
They offer
• Trusted quality
• Reasonable pricing
• Damage free delivery
• Customer friendly website