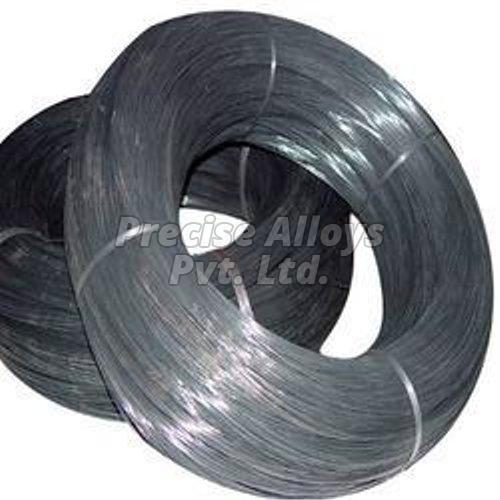 Steel is one of the oldest and the most popular materials to be used in mechanical and civil constructions. Mainly alloy steels are used in many places. Alloy steel is made by a mixture of various different metals such as copper, iron, and other elements such as vanadium and silicon. Alloy steels are mostly used to increase the hardness and durability of steel.

The properties of alloy steels are that it has high weldability, high melting points, and ductility. Alloy steel wire springs have special purpose use such as it is used in where stress is high and it has high impact load conditions. They can sustain very high temperature which makes it more preferable.

The prior knowledge every Alloy Steel Wire Exporter in India should acquire before proceeding in this area.

1. Why is alloying important? In engineering applications alloying is an important process before using the materials. Alloying improves the overall quality of the parent material which makes it more desirable for usage. Alloying has a positive impact on the microstructures of steel when it is cold-formed and improves few mechanical properties.
In many cases, high weldability is an essential property for any engineering application.

2. Different type of alloy steel: There are different types of alloy steel wires which are used. There are fan guard wire, ball bearing wire, co2 welding wire, carbon steel wire mild steel wire, stainless steel wire, safety pin wire, bookbinding wire, steel ball wire, and many more. All these wires have unique diameters and different properties which make them useful for many engineering applications.

3. Various alloying elements: There are a lot of alloying elements that can be added to carbon steel to produce various alloy steel grades. The other alloying elements include cobalt, molybdenum, lead, and boron. These alloying elements are useful in many applications and they can be used as individual or in other combinations fully depending on the purpose of usage.

4. Applications of alloy steel: There is a wide range of products that can be produced by using alloy steels. They are used to manufacture alloy steel pipes, alloy steel wires, alloy steel sheets, and coils. These components are used extensively in railways, road construction, buildings, and even automobiles. Hot dipped coils of alloy steel are used to make construction products that include walls and roof purlins.

5. Used in building bridges: Bridges use a special type of alloy steel known as weathering steel. The property of this particular type of steel is that it provides improved protection from corrosion as it contains a mixture of nickel and chromium as alloying elements. In addition to these, they provide high safety during construction which is considered a very important aspect during any construction. In terms of cost, these materials are cost-effective in the long run.

High alloy steel has high strength and toughness and in addition, it has high-temperature resistance.

Conclusion: The properties discussed above are the basic knowledge every Alloy steel wire exporter in India should know to improve their quality of products.
This entry was posted on August, 24, 2021 at 15 : 21 pm and is filed under Alloy Steel Wire. You can follow any responses to this entry through the RSS 2.0 feed. You can leave a response from your own site.