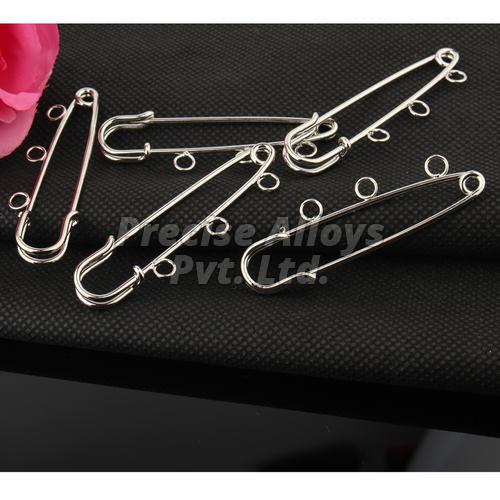 There are so many types of safety pins that you can pick and choose from, but you should think about the factors to consider. You want to think about the size, the material, the uses, ease of opening and much more. Here are a few of the best tips that will help you decide which option is going to be the best for your needs, so keep on reading.
How to Choose a Safety Pin?
You might think that choosing which of the safety pins you would use is easy, but there is plenty that you are going to want to think about. Some of these include:
• Size – There are going to be many sizes that you can pick from and you need to think about this. If you want one that is going to be able to hold more fabric or other types of material, then you want the larger ones. However, for other uses the smaller one might be better.
• Usage – There will be numerous uses that are common for these items, including for closing cloth diapers and much more. You should consider the usage before you start to pick anything since you will want to think about where it would be used.
• Clasp – On the end there is a clasp and you need to think about which type you want. If you are going to use these on diapers, then you might want to go with a plastic one so that it is harder to open and won't scratch the baby.
• Ease of opening – Another thing to think about how easily the safety pins manufacturer India has made it to open. There are some types, including the ones with extra safe covers to keep the item from being easier to open, which is important for children.
• Material – Also, you should think about the material that it is going to be made of since there are numerous options. There are various materials that are used like stainless steel, brass and spring steel that would come in different colours, so decide which one you want.
• Price – The final factor that you should consider is the price since there are various prices. The size, the material and the type of cover that are on the item are going to have an effect on how much you are paying, so make sure to compare the prices.
These are only a few of the factors that you should think about when you are deciding which one is going to be right for you and your needs.
There are so many options for safety pins manufacturer India and sometimes it can seem like a daunting choice. However, if you know what to look for like the price, the material, how easy it is to open and much more, then the choice can be easier. You also need to think about the final usage of the item and the size as well as the brand and even the type of clasp that is put on.