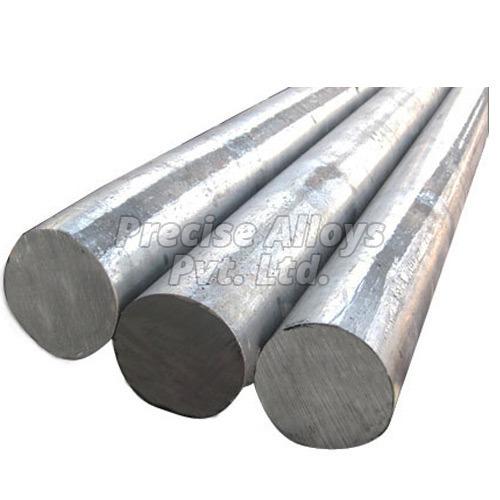 A bar is made up of any metal, and they came in some regular shape, normally produced when the metal is made from its ore. Metal bars are normally melted to form finished products. A bar made up of steel is a lump of regular shape. Steel bars are usually possessed tensile strength in reinforced concrete and reinforced masonry structures to strengthen and hold the concrete in compression.
Steel bright bars are usually used to form any concrete structures. There are steel bar manufacturers in India which provides good quality of steel bright bars which support loads of building and makes the structure stable. Steel bright bars come in the form of two types, such as Mild Steel Bar and Deformed Steel Bar. Here are some of the qualities of Steel bright bars as:
• Resistance Free: Steel bars provide Resistance to support design loads to other steel bars. Thus Steel bright bars are resistance-free and provides load and support the structure. These steel bars are made up of steel and possess high strength. This high strength makes the steel bars durable and supports the load and makes the structure stand upright. Steel bright bars manufacturers in India provide excellent quality of steel bars that are used in the construction of buildings, pools, dams, bridges, and flyovers, etc.
• Durability: Steel bright bars provide greater strength to the structure so that it can absorb temperature and also limit cracking in the structure. Modern Buildings are made up of steel bright bars that provide durability in resisting temperature and also damages to the structure. Hence having a durable structure is cost-effective and saves time and energy too.
• Concrete Loads: Steel bright bars are high on strength, which can provide concrete loads on the structure and thus structure becomes strong. These steel bright bars are widely used in constructing various big structures like bridges, flyovers, etc. These bars are manufactured in various forms and hence are ideal for constructing various structures.
• Building Conservation: Steel bright bars possess high strength, which preserves the building construction, and thus, it may keep the structure active for a very long time.
• Accommodating Load: Steel bright bars can help heavy load otherwise, structure will not stay upright and will be destroyed. Thus, these bars can accommodate heavy duty and are perfect for constructing bridges, flyovers where there is a continuous flow of traffic carrying a heavy load.
Rebar is also known as reinforcement steel. The reinforcing steel is a steel bar or mesh of steel wires used in reinforced concrete and masonry structures to strengthen and hold the concrete in tension. To improve the quality of the bond with the concrete, the surface of rebar is often patterned. These are available in both high and mild cold work, depending on the carbon present in the bar.
Steel bright bar manufacturers in India offers quality products at affordable prices to its customers. There are many manufacturers both online and in the market that maintain transparency in dealing and offer secure payment methods according to their client's individual needs and requirements.