Buying The Best Book Binding Wire And Pros Of Book Binding
Posted by Admin on April, 16, 2021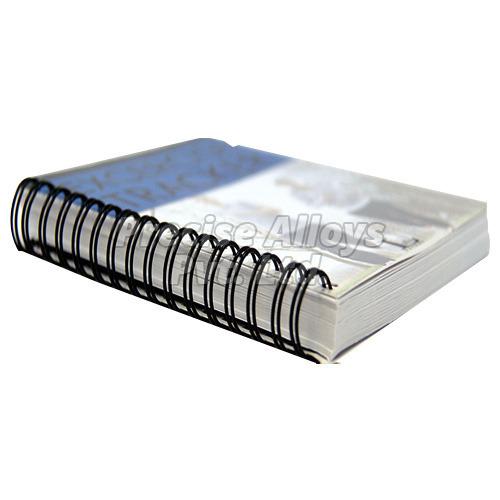 Bookbinding or binding loose documents/papers and projects are known to increase their longevity and keep them in good condition for a long time. If you are a student or teacher or somebody who has books of various genres, then you would be needing bookbinding services. Bookbinding makes the handling of books regularly easy and simple. The procedure helps you to retain the contents of the book safe.

Here's Why You Must Opt for Bookbinding Service?
Bookbinding Simplifies the Process of Paper Carrying
Loose papers are difficult to carry, and stapling them doesn't make it better, either. When you choose bookbinding services and get them bound, you can use them and carry them anywhere, easily. Whether you require document binding for educational use or official use, bookbinding makes carrying loose papers easy.

Bookbinding For Thesis Papers and Project Reports
The students back in colleges and schools are given assignments which they are asked to submit as project reports. Good bookbinding can turn this project reports exceptional. Spiral binding of all the binding types is quite useful for document binding, which would be submitted by you as a project report.

Bookbinding for Professional Documents
Several documents in a workplace look professional with a good-quality binding. Documents are required to look neat and clean, especially for professional purposes. This will also enable you to carry them easily and present them professionally.
Binding sans a doubt can maintain the professional look of your documents for a long period. Whatever your demands for binding are, you can trust the best bookbinding wire exporter for robust wires.

Buying The Best Binding Wires and How?
Binding wire, which is popularly known as Double Loop Binding and or Wire-O is one of the top binding methods for both documents and books. Bookbinding wires can be looked up for binding myriad documents; starting from sleek books of presentation to heavy manuals.

Wire Pitch: What About it?
Pitch Wires: This is one of the most standard punchings and denotes 3 holes/inch. This hole spacing can bound 13mm documents.
Pitch Wires: This punching comprises 2 holes/inch, and while is primarily relied upon for larger books (13mm-32mm), you can also stock binding wires of smaller sizes in this pitch wire.
IBIWIRE Pitch: These wires are sold by the bookbinding exporter to fit the plastic comb binding punching pattern, which comprises of longer rectangular holes of 21 holes that are punched on A4's long edge.
Lengths of Wire
A4 and A5 Length Cuts: Wire cut lengths are available in A4 and A5, which are measured along the paper sizes' long edge. You would need an A5 bookbinding wire if you want to bound the shorter edge A4 documents. However, for non-standard, you can use small wire cutters to cut the wires.
The bookbinding wires sold by the bookbinding wire exporter are of high-quality and durability. You can trust the exporters for an amazing value of money. They are popular amongst customers who require bulk quality of bookbinding wires for their business.
This entry was posted on April, 16, 2021 at 10 : 51 am and is filed under Binding Wire. You can follow any responses to this entry through the RSS 2.0 feed. You can leave a response from your own site.