An Overview Of Bailing Wire
Posted by Admin on August, 26, 2021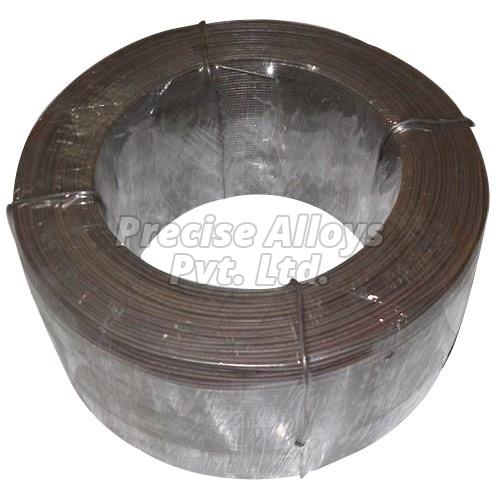 Baling wire is also known by other names such as bale wire as well as farm wire or soft wire. These wires are the main contributors to the field of agriculture. It is used for industrial purposes as well. It helps in the mending procedure offenses and much more. It is effective in cutting grasses manually during agriculture. It also unites different materials such as paper, textiles, aluminium, cardboard, and many more for recycling purposes.

These are the formal uses of it. These wires are used informally as well. It is a daily used repairing substance used by almost all classes of people. The Bailing Wire Exporter India is very well known for its exporting services.

Types of Bailing wires
Baling wires have been segregated into various types that serve various purposes. For binding papers in the recycling industry, keeping cardboard and bales tied, this wire is highly useful. Given below are the classification of Baling wires:-

● Single Loop Wire: With the usage of medium carbon steel, the manufacture of single loop baling wire is marked from the black annealed wire and along with it galvanized wire. Firstly, the melting of steel takes place in either factory or mill. One is meant to wrap this type of wire in his wrist. Vertical balers are most probably to be always taken to use. Single loop baking wires are very flexible since one has the liberty to cut them as per his requirements. As a result of this, the wire does not get wasted.
● Double-Loop Wire: Pre-cut lengths lead to the formation or rather emergence of Double-Loop baling wire. The ends of it contain a loop with an evident bent. Without twisting it a bit, the loops can be together snapped. The tying process of the bale takes place pretty rapidly because it does not involve any bending. If the question comes on bales, then this type of wire is the most suitable. It is also very much suitable for high production applications. They can be used with much ease. Therefore, they have huge fame. In other words, they are popular, especially in the recycling industry.
● Black Annealed Wire: These wires are very soft if we compare them to the other ones. Any baling machine is suitable for its usage. Its packaging comes in tubular steel carriers. It has several patches of oil coating in it to ensure a smooth process of its movement without any clash. The application of oil also prevents rust.
● Boxed Wire: The name of boxed wire is preferably known to all because of its popularity. The black annealed wire gives rise to the boxed wire. They are coated with oil as well but in less amount. It is effective in preventing rust.
● High Tensile Wire: This wire is mainly effective for recycled materials. Its packaging is done in tubular steel carriers. It is used in holding bundles of goods.

Thus, through the illustration, it is quite evident that the baling wire has huge positive effects on human life and they are beneficial in binding goods together.
This entry was posted on August, 26, 2021 at 16 : 30 pm and is filed under Bailing Wire. You can follow any responses to this entry through the RSS 2.0 feed. You can leave a response from your own site.